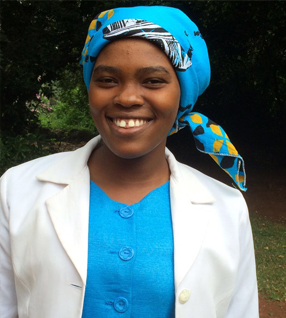 Letter to my Sponsor through Sports For Change
I am so glad to inform you that I am now a certified Clinical Officer after accomplishing a 3yrs diploma course in Clinical medicine & surgery and an internship for one year.
I did my internship at Tabaka mission hospital in Kisii country -Kenya. I worked in four departments, each department took 3 months. During my first duty in the surgical ward, I learned how to perform minor surgeries like removal of a ganglion, application of plasters, I did the reduction of fractures, suturing of wounds and many other general practices.
My second department was in Pediatric, I learned how to fix intravenous cannular, resuscitation of newborns and treatment of different conditions.
My third department was in Medical, I managed conditions and emergencies, in the gym/OBS department I did deliveries, I worked as an assistant during tubal ligation, uterus evacuation, treatment of abnormal bleeding. In the end, I obtained a license after internship- this document shows that am allowed to work and treat general illness and conditions.