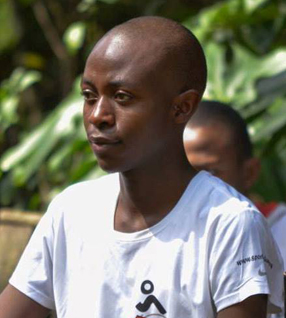 Update on Our Student Eric
Our student Eric is doing really well. He is currently in his fourth and final year. His academic year will end in June 2020. During the months of June to August, he attended his field and industrial attachments at the Kenya Marine and Fisheries Research Institute (KMFRI), Kisumu headquarters.
During the period, he participated in the world theme: 'Enhancing the Blue Economy for Sustainable Development. This was mainly about enhancing economic opportunities for our water bodies, which included fish farming, ornamental and recreational fisheries, and Aquaria – pet fish.
He also took part in activities enhancing the biodiversity of Lake Victoria which included: regulated fishing, waste management, breeding and management of the water hyacinth which was the major threat.
Additionally, he took part in thematic research known as the GLOW 9- a 9th summit constituting the Great Lakes of the World. He had a presentation on bacterial isolates from both raw and processed fish for food safety. His study was mainly carried out in aquatic science laboratories, and his main interest was in: Aquaria laboratory, construction of aquaria tanks, maintenance breeding of ornamental fish and stocking.